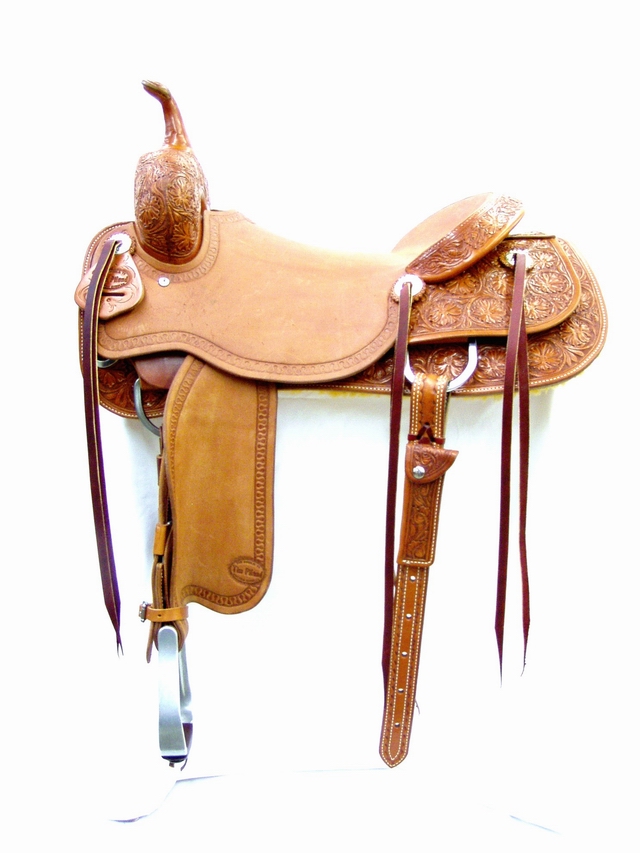 We can do it!

Whatever your riding discipline (cutting, reining, roping, working cowhorse, team penning, barrel racing, etc.) we make saddles for your needs. We have the ability and skill to make a saddle to suit both you and your horse.


We invite you to cruise through our website and see for yourself what we have to offer. Again we extend a big Texas
"WELCOME"! 

     We welcome you to our website!

"Fine Quality Hand Made Saddles" is what we are all about. That is our business! Since 1994 we have been supplying for all segments of the western riding industry some of the best crafted, best fitting, and most comfortable saddles in today's market at very reasonable prices.


We make some accessories to match our saddles and we sell a nice line of tack and accessories for western riding.

We also offer expert saddle
repair service.
Should you choose to purchase one of our fine saddles, we promise you that:

It will be made of the finest domestic materials.

It will be made by us, not another party.

And finally, you will agree that it is "quality" work or you may return it for a full refund of the purchase price.

This page was last updated: January 5, 2017
Price Increase

Effective January 1, 2017

We have held our prices from increase for 5 years. In that time all materials and other costs have risen steadily. We are increasing the base price on a custom saddle by $300.00 up to a current price-

$3550.00.

The saddles we have in stock are still priced at the old rate through the month of February.

New custom orders, however,  will be priced at the new rates.